NOW in 3 LOCATIONS: Mercer County NJ, Branchburg NJ, Bucks County PA

CLICK HERE FOR MORE INFORMATION.
CLICK HERE ORDER YOUR WWPVBC GEAR
OUR BEACH GEAR IS ALMOST READY FOR PURCHASE. SNEAK PEAK CLICK ON THE LINK BELOW:
PAG (Princeton Area Girls) Clinic Registration Link: SPRING PAG REGISTRATION LINK

PAG Clinic Dates and Locations are here: This is for beginner players ages 8-14. Location is Princeton Academy of the Sacred Heart, on great road in Princeton, NJ.
Thursdays  7:30-8:30pm
March 6th, 13th
April 10th, 17th, 24th
May 1st, 22nd, 29th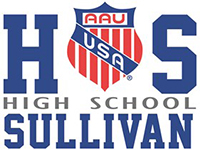 CONGRATS TO AWARD WINNER – Kirby Given (WWVBC 17 national team) over 3,000 applicants
Mission:
WWVBC is committed to fully developing our NJ volleyball players to their maximum potential. Our volleyball club is led by an educated and experienced staff of volleyball coaches who are devoted to achieving this goal.
Click here to learn more about our club and what sets us apart
Location:
Our volleyball club practices are conveniently held in Mercer County, within 25-40 minutes of East Brunswick, North Brunswick, South Brunswick, Flemington, Freehold, Bridgewater, Burlington County, Council Rock School District, and Hillsborough.
Michael Adams - WWVBC Club Director
West Windsor Princeton Volleyball Club
732-718-0644  info@wwvbclub.com
Website: www.wwvbclub.com